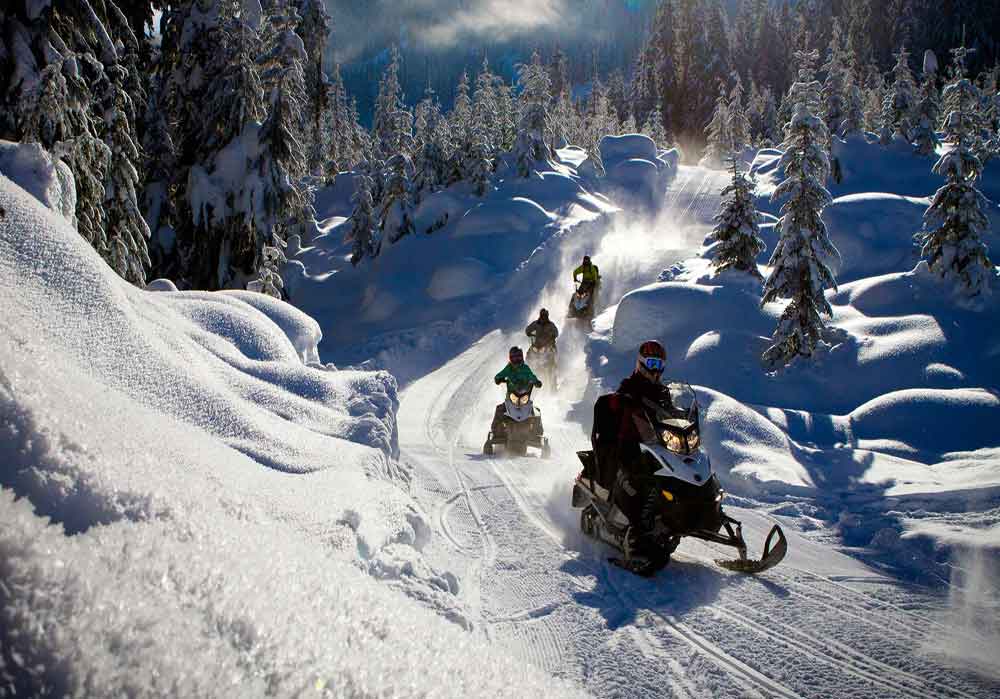 No other activity will bring you closer to nature and develop deep affection with it like snowmobiling. The notion of conquering the greatness of a mountain holds a unique place in the heart of mountain lovers. You can also experience this thrill by going snowmobiling in Alaska, Rockies, or the Alps. To conquer every mountain more effectively and get higher value for your holiday, here are some safety measures when out snowmobiling.
Put on the right clothes and protective gear
As you move up the mountains, it gets colder and wetter. Your ride will only be more enjoyable if you stay warm. You should look for a snowmobile suit that includes jackets and special bibs. It is also important to always dress in layers designed from wool to reduce the loss of heat from the body. Always stay away from cotton because it will make you freeze within a very short time.