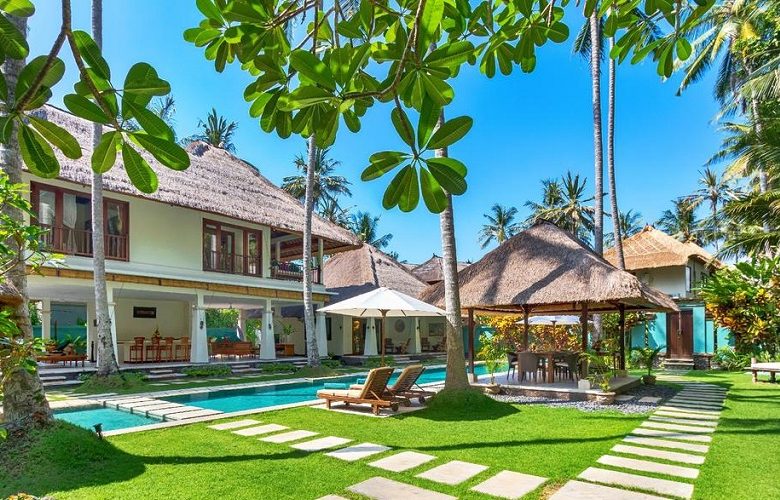 Candidasa is in the remote Karangasam area of Bali. Until recently, it was very difficult and very time consuming to travel to Karangasam due to the condition of the roads.
Visiting this beautiful, remote area used to take more than 2 hours on rough roads. Today, though, there has been a lot of development in northern Bali including the construction of good roads. Visitors can reach Karangasam in just about an hour thanks to these new roads. It is definitely worth the trip!
This area of Bali is also growing as a tourist destination by constructing several luxurious hotels and many beautiful private villas. The hotels and villas are the perfect place to stay while you enjoy all that Karangasam has to offer. One area of Karangasam you should consider visiting is Padangbai which is a lovely fishing village that offers some of the clearest and bluest water and the best white sand beaches in Bali. This village can be found on Amuk Bay. Manggis is another beautiful area with the Amankila and Alila resorts which are known world wide.