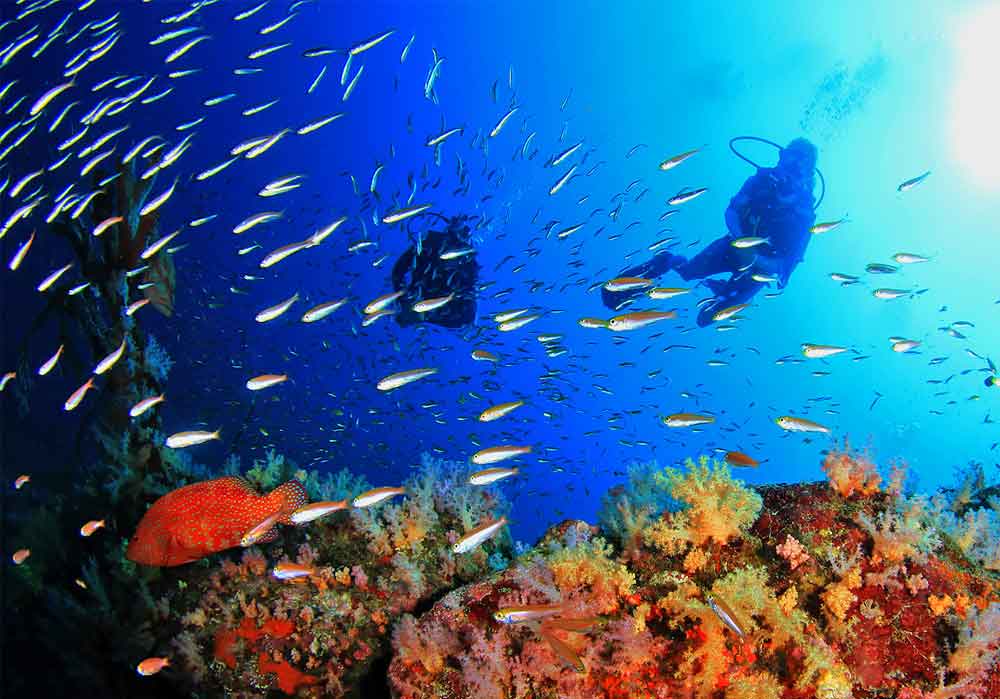 If you are planning an overseas holiday this year, Scuba diving gives people who dare venture into the water an opportunity to explore the deep oceans and discover things that have never come to human attention.  A dive down to the ocean floor will make you appreciate the magnificence of nature as you see, touch, and even have a chat with big sea animals such as whales.
Well, you only need to have some courage and a guide to venture into the ocean depths and, your life will change forever. Here are top 7 scuba diving sites you should consider in 2017.
The Barracuda point in Malaysia
The Barracuda point is a great site for people who love deep sea diving. It has a wall of coral reef where sharks frequent and barracuda surround you. It is the point you are guaranteed of enjoying great stuff. Often, strong currents from the other side of the Sipadan Island bring White Tips, Jacks, Bumphead Parrotfish, and turtles.